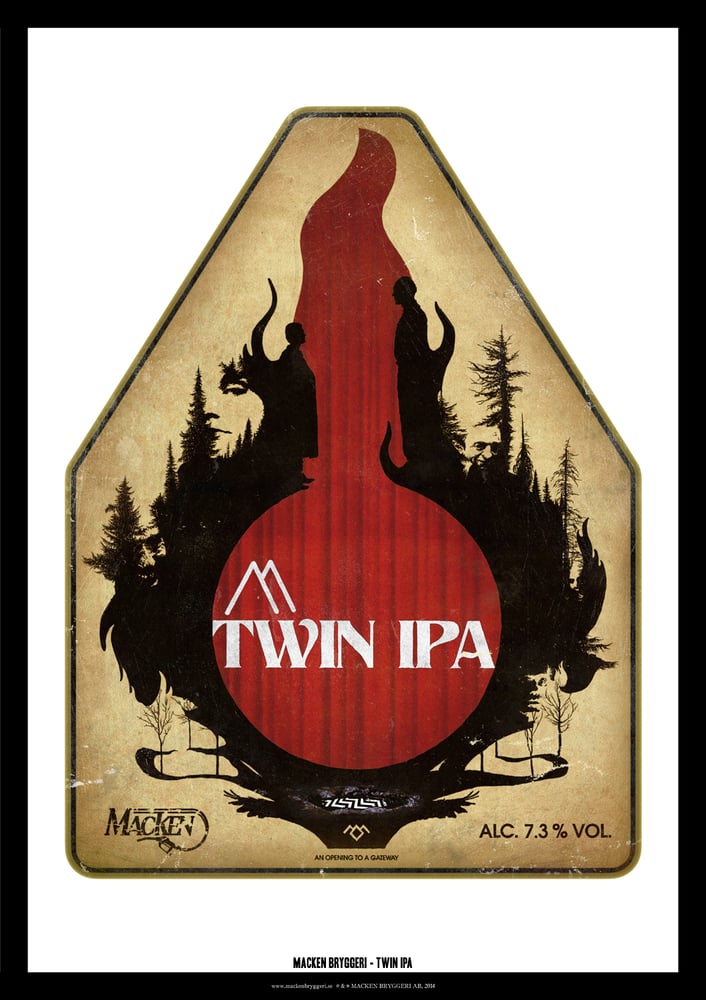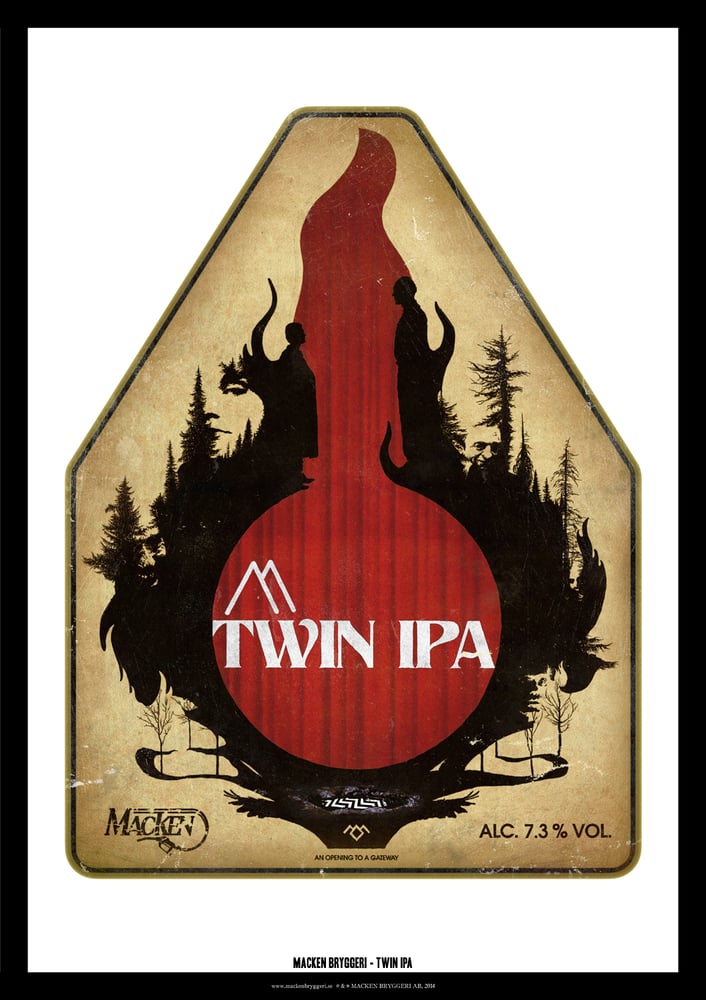 Twin IPA Poster
113,00kr / On Sale
Original price: 150 SEK
- Midwest IPA -
This beer is our tribute to one of the most inspiring American cult television serial drama ever created Twin Peaks [1990-1991] by David Lynch and Mark Frost, as well as the feature film Twin Peaks: Fire Walk with Me [1992] by David Lynch and Robert Engels.
The label artwork depicts the core metaphysical and supernatural elements of the obscure mythos of Twin Peaks.
The visual comprises the interaction of the physical matter with the spirit realm. This is represented by the homecoming queen Laura Palmer and the FBI Special Agent Dale Cooper both gifted with the ability to interact with the dwellers of the Red Room and the Black Lodge; The Man from Another Place and Killer BOB as well as the dweller of the Red Room and the White Lodge; The Giant.
The composition of the visual is based upon the central circular shape representing the inner mystery of the spirit world; the Red Room and the Black Lodge, surrounded by the old woods of Twin Peaks. The circle is also a reference to the spotlight of The Roadhouse stage, adorned with red drapes, referring to the encounters between Dale Cooper and The Giant. The flame-like shape in the upper part of the visual, as well as the shape of the label itself, resembles a road sign – which signals order and civilization – and which imaginatively is to be found along the peaceful roads of where the city Twin Peaks is located. In the same manner as Twin Peaks and its inhabitants conceal their darkness below a calm and orderly surface, the road sign encompasses the unknown wilderness within its middle.
The colours are inspired from by mysterious, ghostly aura of the Red Room combined with the earthly, warm feeling of wood, manifested in the TV-series photography.
Print: 4/0-colour (Euroscale)
Size: DIN A1 [59,4 x 84,1 cm]
Material: Illustration printing paper 100g gloss
© 2018 Macken Bryggeri AB.
All rights reserved.
Price includes VAT (moms).